A major crisis looms in the Adamawa state branch of Nigeria's All Progressives Congress over who should control the party structures in the state.
The conflict is between, Governor Murtala Nyako, a new member of the party, and old members, Brig. General Buba Marwa and Markus Gundiri, both of whom ran against Nyako in the 2011 governorship race, on the platforms of CPC and ACN, which have now fused as APC.
Nyako, who just joined from the PDP faces resentment of the two big men of the party for attempting to hijack the party.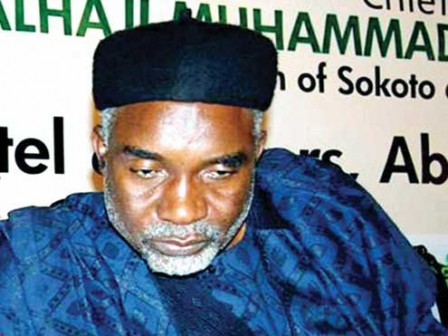 Today, both Gundiri and Marwa were scheduled to address a press conference in Yola on the crisis, but they were stopped by APC's interim chairman, Chief Bisi Akande.
Journalists who were already at the venue of the Press Conference, according to a Thisday report, expecting the organisers to give reasons for convening the conference were stunned when the news reached them that the national leadership of APC has instructed the two aligning groups not to go ahead with the press conference.
A source in one of the groups told Thisday that the press conference was intended to inform the leadership of APC that they would not allow Governor Murtala Nyako of Adamawa state to take over the structure of the party as the leader of the party.
The APC faces similar crisis of fusion in Kwara and Kano.