EROMOSELE EBHOMELE
The London-based Nigerian, Michael Adebolajo, who is accused of killing Lee Rigby, a 25-year old British military man has told a court in the country how he tried to decapitate his victim after the dastardly act, the Daily Mail has reported.
His description of how he knocked down the military officer and attempted to butcher him made the widow of Rigby run out of the court as she betrayed her emotion.
Adebolajo, 28 and Michael Adebowale, a 22-year old now at large, are accused of murdering Rigby by running him down with a car and then hacking him to death with a meat cleaver and knives near Woolwich Barracks in south east London on 22 May. The incident happened at Woolwich Barracks.
The Daily Mail quoted Adebolajo, a father of six children, as telling the court during cross-examination by prosecutor Richard Whittam QC that, "after I struck the neck, I used another of the knives I had sharpened to try and remove the head but I was unsuccessful in this attempt."
The prosecutor had asked him: "you and your co-defendant, acting together, killed Lee Rigby, didn't you?" And Adebolajo answered: "yes."
He also answered in the affirmative to the prosecutor's question that the two suspects agreed to kill someone.
"We planned a military attack which obviously involved, sadly – it's not something enjoyable, something fantastic – the death of a soldier. It's a military attack," he said adding that "Jihad by its very nature is political… "No Muslim hopes to have to kill anybody, that's the first thing to make clear.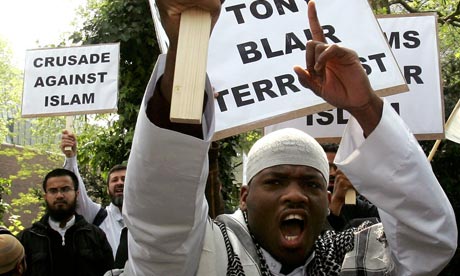 "Just as a general plans attacks knowing full well that when he plans this attack people will die, this is what happens in war, so when we target a soldier this is a similar thing. It's not a casual joke. It's a military operation. This is how we see it.
"To fight Jihad for the sake of Allah, it's not something that is to be taken lightly, fun or something like this.
"Those responsible for sending British troops to kill Muslims, it just so happens, those people who have influence and control over the military are the government, yes.
"The truth is this, the government and the British public have become aware of Jihad over the past years, a lot of people know the only reason it is occuring is because of foreign policy," the Daily Mail further reported him as saying.
Adebolajo refused to tell the court how long he planned the attack with Adebowale but confirmed that he had tried unsuccessfully to buy bullets for his gun
"As for the colliding with the soldier, that was not something that was pre-meditated. It just so happened that Allah caused him to cross in front of my car," he said while admitting that he was not 100 percent sure that his victim was a soldier at the time of the attack.
According to the Daily Mail, the suspect told the jury that while growing up in Romford, majority of his friends were white British, and that one, Kirk Redpath, joined the Army and was later killed in Iraq by an IED. He said he bottled up the anger against Tony Blair for what happened to his friend.
He further told the jury that he and Adebowale had prayed to Allah that they would attack a soldier and not a civilian before meeting their victim.
He said: "to be 100 per cent, I don't believe there's a way to know 100 per cent that was a soldier, however there were some steps that we took.
"For example before we started out on that day and the night previous to that, I started worshipping Allah and begging him that … we strike a soldier and a soldier only."
"…He (Adebowale) struck him twice with his knife-and forgive me for speaking my brother-but I prevented him doing anymore because I said he was already dead."
After that, Adebolajo said he handed a letter to an eyewitness to make it clear that the events happened for one reason-foreign policy.
"The life of this one soldier might save the lives of many, many people, not just from Muslim lands but from this country," he said.
He praised the nurses who cared for him at the hospital after he was shot and arrested saying they showed "so much kindness to me while I was handcuffed to my bed. In Islam we respect this, but we don't respect oppressors.
"…My religion is everything… Al Qaeda are my brothers," Adebolajo, who narrated how he converted to Islam while at the Greenwhich University following strict Christian upbringing, said.
"Al Qaeda, I consider to be Mujahideen. I love them, they're my brothers. I have never met them. I consider them my brothers in Islam. Mujahideen are the army of Allah," he said adding: "when I came to Islam I realised that… real success is not just what you can acquire, but really is if you make it to paradise, because then you can relax."
He said he does not regret fighting for something and should be ransomed back to other jihadi fighters, set free or killed if he is found guilty, Daily Mail said of him.