New York state is set to join a growing list of states in the USA, loosening restrictions on marijuana.
The New York Times reported today that Gov. Andrew M. Cuomo of plans this week to announce an executive action that would allow limited use of the drug by those with serious illnesses, state officials say.
Quoting state officials, the newspaper said the shift by Mr. Cuomo, a Democrat who had long resisted legalizing medical marijuana, comes as other states are taking increasingly liberal positions on it — most notably Colorado, where thousands have flocked to buy the drug for recreational use since it became legal on January 1.
"Mr. Cuomo's plan will be far more restrictive than the laws in Colorado or California, where medical marijuana is available to people with conditions as mild as backaches. It will allow just 20 hospitals across the state to prescribe marijuana to patients with cancer, glaucoma or other diseases that meet standards to be set by the New York State Department of Health," the paper said.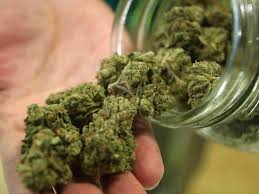 "While Mr. Cuomo's measure falls well short of full legalization, it nonetheless moves New York, long one of the nation's most punitive states for those caught using or dealing drugs, a significant step closer to policies being embraced by marijuana advocates and lawmakers elsewhere."
"Mr. Cuomo's shift comes at an interesting political juncture. In neighboring New Jersey, led by Gov. Chris Christie, a Republican whose presidential prospects are talked about even more often than Mr. Cuomo's, medical marijuana was approved by his predecessor, Jon S. Corzine, a Democrat, but was put into effect only after Mr. Christie set rules limiting its strength, banning home delivery, and requiring patients to show they have exhausted conventional treatments. The first of six planned dispensaries has already opened.
Read more here: http://www.nytimes.com/2014/01/05/nyregion/new-york-state-is-set-to-loosen-marijuana-laws.html?nl=todaysheadlines&emc=edit_th_20140105&_r=0