Kazeem Ugbodaga
Eight years after his demise, human rights activists in Nigeria have remembered the works of Dr Beko Ransome-Kuti and denounced the forthcoming National Conference.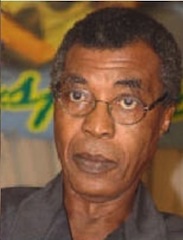 Hundreds of activists, well wishers, journalists and others gathered Monday at the Beko Ransome-Kuti Garden at Anthony area of Lagos, southwest Nigeria to eulogise late icon of activism in the country.
Dr Joe Okei-Odumakin, whose organisation, Campaign for Democracy, CD, and Women Arise Initiative organised the event, said Beko lives on eight years after his demise.
She said Beko's struggle for a Sovereign National Conference ostensibly gave rise to the forthcoming national conference aimed at discussing the future of Nigeria.
Okei-Odumakin said if Beko were to be alive, he would have insisted that the outcome of the conference be subjected to a referendum, urging Nigerians to rededicate themselves to the ideals Beko stood for.
Comrade Femi Aborishade, Founding National Secretary, National Conscience Party, NCP, described the forthcoming national conference as a deceit, saying this was not the type of conference Beko was advocating. He also denounced the privatisation of electricity, alleging that those who bought them were the likes of Obasanjo, Babangida and others.
Beko's daughter, Nike Ransome-Kuti stated that her father had always advocated for a Sovereign National Conference, saying that 20 years after his struggle for it, the Goodluck Jonathan administration had come up with a conference to create distraction. She insisted that the cabals in the nation were not fit to organise a national conference, saying that the nation was still searching for a true conference to liberate her.
Beko's widow, Abosede Ransome-Kuti said she woke up around 3 am today to think of her husband who would have turned 74 years if he were alive, saying that her husband would have continued in the struggle to liberate Nigerian masses from oppression.
"The struggle must continue, if Beko was still alive, he would have continued in the struggle," she said.
Former Military Governor of Lagos State, Ndubuisi Kanu urged all to sustain the legacy Beko left behind and that the struggle for the emancipation of Nigeria must continue. Other speakers eulogised the qualities of Beko, saying that the only way to immortalise him was to embrace the ideals he stood for.
Load more