Sulaimon Mojeed-Sanni
Seun Kuti, one of the sons of Afrobeat legend, Fela Anikulapo-Kuti, has said that his elder brother, Femi Kuti, losing the Grammy Award for the third time has not diminished his greatness as an artiste.
Speaking with P.M.NEWS Entertainment Cafe recently, Seun said he was not really disappointed that he failed to win an award again since getting a Grammy Award nomination for political music like Femi's deserves commendation. He thus lashed out at critics who have tagged his brother the 'Buhari of Grammy Award' by not winning.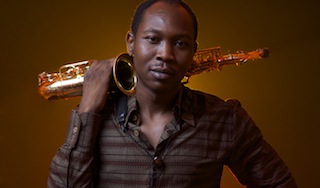 "I am not disappointed because there is nothing to feel disappointed about. The fact that somebody who makes political music even got recognised for a nomination goes a long way. So many great artistes were not even recognised that way. I always tell people Fela didn't win a Grammy and 2pac didn't win a Grammy, while some who have won in the past, you cannot say where they are today. It says a lot about the nomination," Seun told P.M.NEWS Entertainment Cafe.
Seun further said the Grammy is all about commercialisation and not the content of the music.
"Grammy Awards is more about commercialisation , it is not about the best music. To be recognised is the big issue for Femi already, I don't think there is any joke. Nigerians with their creativity could use it to build the nation," he said
When asked about his position on gay rights, the Afrobeat singer said the government is not serious by leaving what affects Nigerians like poverty and bad leadership to pursue two adults who consent to have fun with each other. "What's gay right? There is nothing like gay rights, if anybody that wants to have sex with same person of his sex, and have each other's consent, what's my business with that?" he asked.
Seun, who just released a single  called "IMF – International-Mother- Fuckers, said his new album will be dropped soon.