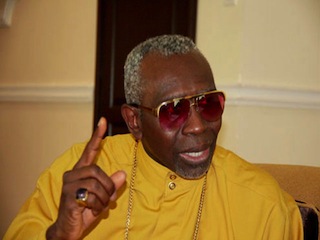 The North-East Chapter of Christian Association of Nigeria (CAN) has urged the Federal Government and security agents to intensify efforts to rescue the remaining abducted secondary school girls in Borno.
The Zonal CAN Chairman, Reverend Shuaibu Byal, made the call in Gombe. He said CAN as at Monday had on its records 83 school girls still missing.
He said the Federal Government and security agents should urgently reinforce and re-double efforts aimed at rescuing the girls. "We don't know what is happening to our girls up there in Chibok.
"It is very unfortunate. But we are still aware that there are about 83 girls who are still out there. We were told this morning that two of them escaped from their captors.
"How they made it, we don't know. Even, we don't know what they are eating and how their life situation is. These people (insurgents) have burnt our seminaries in those areas. They have burnt down our churches.
"They have burnt down many areas, especially the area of Christendom in Borno South and in the northern part of Adamawa, around Mubi, Michika, Madagali and other areas," Byal said.
He said all Christians and the parents of the abducted girls had been praying ceaselessly for the girls to regain their freedom, urging the authorities to do more in freeing them.
"We pray to God about these girls. Their parents have been praying, and we have prayed along with them. I know that Nigerian security agents are capable enough to see this work done, except if we want to politicise it. We should get these children released immediately," Byal said.
The cleric, who attended an Easter prayers rally at the CAN Centre in Gombe, called on Nigerians to imbibe the virtues of love, peace and care which Jesus Christ exemplified.