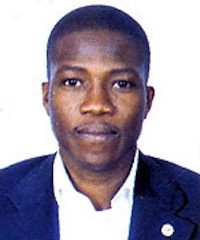 The Lagos State Government on Wednesday said it generated about N8.4billion from land transactions in 2013.
Hakeem Muri-Okunola, Permanent Secretary of Lands Bureau, gave the figure at the 2014 Ministerial Press Briefing in Ikeja.
The permanent secretary said the figure was about 19 per cent lower than the N10.28 billion recorded in 2012.
"The resultant shortfall arose as a result of a reduction of about 40 per cent in the revenue expected to be generated from transactions on state land and capital contribution,'' he said.
The government hopes to generate more revenue in 2014 through property re-certification and transactions on some state land.
Muri-Okunola said a total of N1.6billion was paid as compensation to residents whose properties were acquired for infrastructure development in 2013.
He explained that the compensation was paid for the execution of six major projects among which are the Itire/Okota Link Bridge and the Agbowa Housing Scheme in Epe.
"Usually, when land is acquired and interest revoked for overriding public interest, it is the duty of government to compensate persons so affected to enable them resettle easily.
"This was exactly what we did in 2013 with the payment of N1.6billion compensation," he said.
Giving a breakdown of the payment, Muri-Okunola said N54.6 million was paid for the revoked Oko-Baba Sawmill, while N26million compensation was paid for the construction of Okota/Itire Link Bridge.
He said that N14.4million was paid to residents displaced by the Agbowa Housing Scheme while N500million was paid to Messrs Ocean Trust in Oregun as compensation for acquired land.
According to him, N40 million was paid as compensation to one Mr Adeleke Lawrence of Ago Palace Way, Okota, while N940.4million was paid for a project in Badagry.
Muri-Okunola said compensation payable in respect of projects such as Ketu/Ikorodu Expansion, Lekki –Epe Airport Project and Lekki Free Trade Zone Parcel B were under processing.
He said the state government had commenced the issuance of the electronic Certificates of Occupancies and about 1,000 titles were issued in 2013.