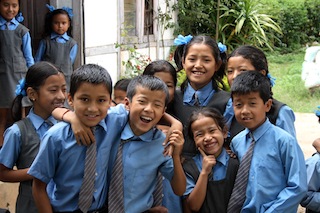 School children in the Indian capital New Delhi are hiring "holiday homework providers" to do their assignments while they take it easy during the summer break, a report said on Friday.
Teachers may be appalled at the new form of outsourcing but many such "experts" are in the market to help kids who despise holiday homework, the Hindustan Times daily reported.
"Leave Holiday Homework Worries. Get Holiday Homework for all classes done by Experts," the report cited an ad on OLX, an advertising portal, as saying.
The providers do projects, write articles or poems, prepare Power Point presentations and design working models for competitive prices.
Abhishek Sharma, who says he does "good quality holidays homework," gets up to 25 orders every summer.
Sharma, a pupil in the final year at school, charges 17 dollars for simple projects and up to 3,000 rupees for complicated ones.
Some homework providers talk about the pressures in the niche business.
"There is too much competition. I am thinking of giving up. Since many students call with their parents not knowing about it, they can't afford the service," said Deepika Verma, who runs a coaching institute.
Another homework supplier, Leher Raj, blames schools for burdening kids with difficult assignments that force them to outsource their work.
"The kind of work schools give for holidays is actually meant for parents to do," she said.
Schools are trying to keep pace with the crafty students. "We make students write a journal about the holidays.
"Any project not made by the student is not assessed at all and the students know this,'' said Ameeta Mulla Wattal, principal of Delhi-based Springdales School.