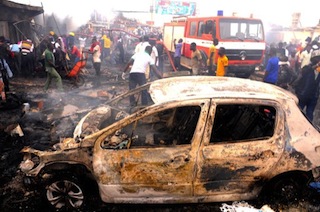 At least three people died and three others were injured in a blast Saturday in the central Nigerian city of Jos targeting football fans watching the European Champions League final, police said.
"So far we have three dead, three injured," Chris Olakpe, the commissioner of police for Plateau state, told AFP.
Olakpe added that one of the victims was "consumed by his IED (improvised explosive device)" which "exploded before the viewing centre" but declined to confirm reports that it was an attempted suicide attack.