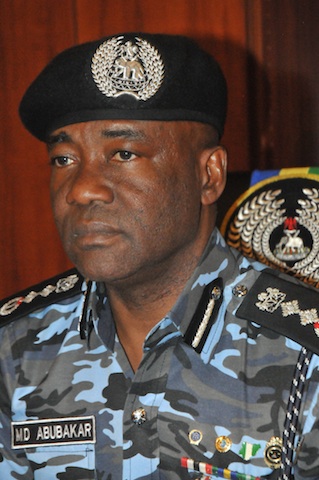 The Nigeria Police Force in zone 10, has adopted new security measures to prevent the influx of arms into the country through its area of jurisdiction, Bala Hassan, the police chief in the area, has said.
Hassan, an Assistant Inspector-General (AIG), told NAN on Monday in Sokoto that the measures would make it impossible for illegal arms importation and other forms of criminality to be carried out in the zone.
The AIG said that competent officers had been deployed to border communities in Sokoto, Kebbi and Zamfara states to apprehend any person or group of people engaged in the act.
"Three commissioners of police in the zone have been fully briefed on various security strategies to be adopted in preventing the illegal business and other forms of criminality.
"Sufficient manpower have also been deployed to Tangaza , Gudu, Illela, Isa, Sabon-Birni and Gwadabawa local government areas of Sokoto state, as well as Kamba, Kangiwa in Kebbi and Shinkafi in Zamfara.
"We are putting all the security measures in place to prevent criminality in our areas of supervision."
Hassan explained that the police had engaged community leaders in border areas to support the effort by providing relevant intelligence reports on the movement of dubious characters.
The police chief also said that the community leaders had been mobilised to sensitise their people on the need to cooperate with security agents posted to their locality.
"We will continue to work hand-in-hand with other security agencies posted to border areas to ensure that no arms are imported into the country through our areas of supervision."