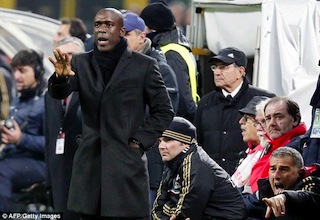 Italian Serie A side, AC Milan has sacked Clarence Seedorf and appointed Filippo Inzaghi as the club's new manager.
The Dutch midfielder arrived at the San Siro in January to succeed Massimiliano Allegri after the club's disappointing start to the season – but failed to get the club into Europe as they finished eighth in Serie A.
Inzaghi, a San Siro legend like Seedorf, has never coached at a senior level but has been promoted from Milan's under-19 team.
A statement by the club read: "AC Milan wishes to communicate that Coach Clarence Seedorf has been sacked, and the first team has been entrusted to Pippo Inzaghi until June 30, 2016."
According to Gazzetta dello Sport Milan will put Seedorf on gardening leave and continue to pay him until the end of his contract.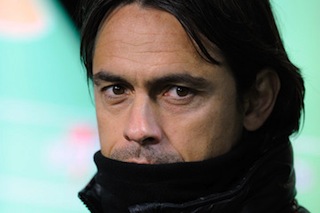 The sacking comes after Milan president Silvio Berlusconi said that the former Rossoneri midfielder was part of the club's 'past' on Friday.
Claude Makelele, recently appointed the new boss of Bastia in France, is now the only black manager working in Europe's top leagues.