Yisa Jamiu
A member of the House of Representatives, Hakeem Abiodun Muniru, has predicted that the All Progressives Congress (APC) is not only set to win the governorship election in Osun on Saturday, 9 August, 2014, but the party is also poised to win at the centre in the 2015 general election.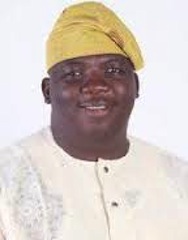 Muniru, representing Oshodi-Isolo Federal Constituency 2, said this while reacting to warnings by the leadership of the Peoples Democratic Party (PDP) in Osun State that APC members should not attempt to sweep away the feet of President Goodluck Jonathan and other national leaders of the party after the PDP rally on Saturday, 2nd August, 2014.
"They are jittery of their rejection already. Why are they afraid that we will sweep off their feet in Osogbo and entire Osun State? They know they can't stand us. I want to tell them emphatically that we will not only sweep them out of Osun State come Saturday, 9 August, 2014, we will also sweep them out of power at the centre next year," Muniru said.
According to the lawmaker, "how on earth can anyone compare an Iyiola Omisore with a Rauf Aregbesola? They are incomparable.
Aregbesola is a man of the people, a lover of the masses whose love and respect for the people know no bounds. Omisore is anti-people. Detached and aloof from the people. How can we compare that kind of person with Aregbesola? They are incomparable".
The lawmaker, however, urged the people of the state not to be intimidated by the presence of security operatives in the state.
"They dare not harm you. You pay their salaries through your taxes, so don't be intimidated by their presence. Go there and exercise your civic right," Muniru said.