Former Minister of Aviation, Femi Fani-Kayode has congratulated Governor Rauf Aregbesola on his reelection. Fani-Kayode, a Peoples Democratic Party chieftain, who had been sniping Aregbesola and his party took to Twitter to congratulate the All Progressives Congress candidate.
"The results of the Osun state gubernatorial election have been released by INEC. I congratulate Rauf Aregbesola on his victory," he tweeted.
In a statement, Fani-Kayode commended the Independent National Electoral Commission, INEC for its professionalism. "I commend INEC for conducting a free and fair election in which there was no rigging. I commend the security agencies for maintaining law and order and ensuring that no-one was killed or maimed."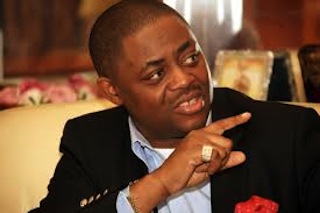 He also thanked his party members and his kinsmen for delivering his ward to Omisore. "I salute the courage of my friends and colleagues in the PDP in Osun state for putting up a good fight. I thank my kinsmen and the good people of my district, zone and hometown Ile-Ife particularly for standing by the PDP in this election and delivering virtually all the votes in their four local government areas to our son and candidate Senator Iyiola Omisore."
Prior the election, Fani-Kayode had tweeted a scathing statement against APC, vowing that his party would win. "Today the rulership of the cult of blood, the Almajiri, the Janjaweed, Boko Haram and the Nigerian Taliban ends in Osun state."
In a similar vein, Senior Special Assistant to the President on Public Affairs, Doyin Okupe took to Twitter to congratulate Aregbesola. "We bow to d will of 'All knowing, All wise' God as shown by the verdict of osun voters. The Lord is Sovereign. We praise His Holy Name. Congrats Aregbe," he wrote.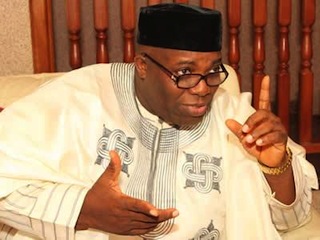 Meanwhile, Senator Iyiola Omisore, the PDP candidate has rejected the result of the election. Aregbesola defeated Omisore by over 100,000 votes. Aregbesola polled 394,684 against Omisore's 292,747.
The party agent at the INEC collation of results Mr. Bola Ajao also refused to endorse the summary sheets which indicates acceptance of the results, noting that his party had already forwarded their grievances to INEC.
Omisore has since petitioned INEC over the just concluded gubernatorial election. The petition titled: Protest on the August 9, gubernatorial election said candidate of the APC, Rauf Aregbesola flouted provisions of the Electoral Act 2010 by announcing results.
The petition reads: "I hereby condemn the APC candidate , Raufu Aregbesola declaring his own version of the results without recourse to INEC. With the facts of results, its apparent that the PDP candidate , Dr. Iyiola Omisore is leading."