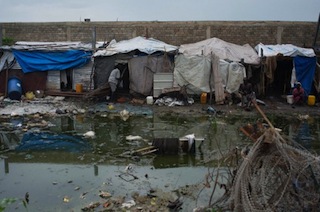 The United States said Tuesday it will provide $180 million in additional aid to help feed people facing a looming famine in war-torn South Sudan.
The funds would raise to $636 million the total amount Washington has put up in humanitarian assistance in a country wracked by conflict between its President Salva Kiir and his former deputy Riek Machar.
"But the scale of the suffering and humanitarian need there is shocking, and the threat of famine is real — so much so that we are using this emergency funding authority for the first time since 2008," the White House said.
"The people of South Sudan are suffering because of the inability of South Sudan's leaders to put their people's interests above their own."
It called on Kiir and Machar to "immediately assume their responsibilities to the South Sudanese to prevent further needless suffering."
"It is more critical than ever that both sides end the violence and ensure the safety of humanitarian aid workers so that they can reach those most in need across South Sudan," the White House added.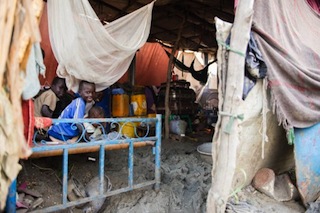 South Sudan gained independence from Sudan in 2011 after a long and bloody conflict between Khartoum and the Sudan People's Liberation Army.
But a power struggle between Kiir and Machar in December 2013 plunged the country into renewed warfare that has left thousands dead and more than 1.5 refugees.
UN Security Council envoys warned the country's leaders during a visit to Juba Tuesday that they faced sanctions if the fighting did not stop.