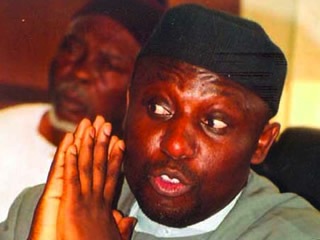 Governor Rochas Okorocha of Imo state says he is the right man to lead Nigeria in the next four years and has urged the leadership of the All Progressives Congress (APC) to give him the party's presidential ticket for the 2015 presidential election.
Speaking at the celebration of his 52nd birthday in Owerri yesterday, Okorocha said in a short period of time he fixed Imo state an indicator that he would fix Nigeria with the right values if he is elected.
"If elected the president of this country, I would remain a detribalised leader, as true Nigerian born by Igbo parents, educated by the North and empowered by the West. With the help of God, I have fixed Imo State and I will also fix Nigeria to the glory of God," he said.
The governor then explained how he has been influenced by the three major tribes in the country. He said that his success story would not be incomplete without acknowledging the North for giving him the needed education adding that the West gave him the contact which gave him his financial success.
He vowed to make education free at all levels in the country as he has done in Imo state if elected the next president of the country saying: "my joy lies on the fact that God has blessed me to bless others. Seventy-five percent of my wealth goes to charity."
Okorocha advised Nigerians to do away with ethnic sentiments and religious factors.

Load more