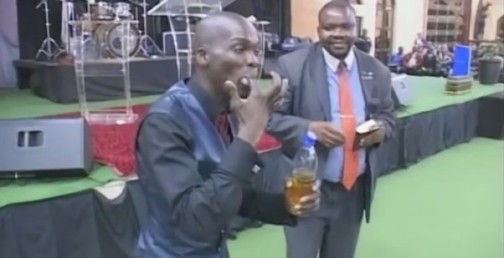 Pastor Lesego Daniel of Rabboni Christ Ministries, in the South African capital of Pretoria is making his followers connect to God in bizarre ways.
First he got them to eat grass. Then he made them to eat flowers used in decorating the church.
Now he has them drinking petrol, with the congregants likening the petrol taste to 'apple juice or pine apple juice'.
Daniel even walks on his congregation.
Is this the right way to God?
Watch the petrol drinking session here:

Load more