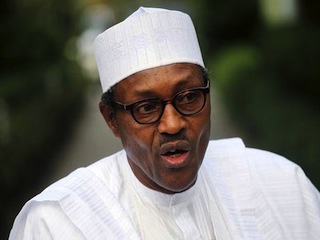 The Bauchi State Chapter of the Buhari Campaign Organisation pledged to buy nomination form for General Muhammadu Buhari to contest the 2015 presidential election on the platform of All Progressive Congress (APC).
Dr Danjuma Dabo, the Coordinator of The Nigerian Solution Network Group, made the disclosure on Saturday in Bauchi during a solidarity rally in support of Buhari.
Dabo said whether Buhari was willing to contest in the 2015 polls or not, the organisation would source for fund to foot both the campaign bills and purchase the nomination form for him.
The coordinator of the group, who said that the N27 million fee for the purchase of nomination form was too high, added that it was above Buhari's financial capability.
He then urged party supporters to contribute funds for activities and to enable the organisation to raise fund for Buhari.
Also Retired Capt. Bala Jibrin, a guest speaker at the rally faulted insinuations credited to Buhari as being tribalistic and has religious bias.
Jibrin described Buhari as "a statesman who refused to associate with those playing tribal or religious politics".
He assured that if elected, Buhari would salvage the country from its current state of insecurity, agricultural backwardness and revive other sectors of the nation.
He said it was the right time for the electorate to try people like Buhari, who he stressed would bring the country out of its current woes.
He called on the Independent National Electoral Commission (INEC) to conduct credible election come 2015.
The retired captain said it was time for the nation's electoral body to redeem its image in the interest of political stability of the country.

Load more