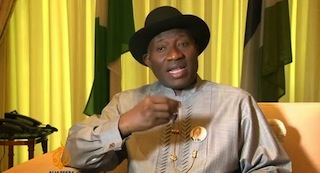 The Minister of Finance, Dr Ngozi Okonjo-Iweala, says the Federal Government has moblised 14.1 billion dollars to support the real sector of the economy.
Okonjo-Iweala said this at the Ministry's ministerial press briefing on Tuesday in Abuja. She said that the support was aimed at mobilising finance to bolster the real sector.
The minister said that most of the funds were independently sourced from the private sector and foreign partners in 2014.
Okonjo-Iweala said that the supports were in credit guarantee and direct financing for the sector, adding that access to finance remained a challenge to the economy.
She said that most of the funds were of long term maturation ranging from 25 to 40 years.
She said that the facilities had between 5 and 10 years grace period with zero to 3 per cent interest rate.
The minister said that 800 billion dollars was mobilised by the government to support agriculture; 280 million dollars to support works and 1.95 billion dollars for power sector.
Similarly, she said that 500 million dollars was mobilised for aviation sector to carry out Abuja, Kano, Lagos, Enugu and Port Harcourt airports renovation.
Okonjo-Iweala said that light rail got 500 million dollars; Lagos Deep Sea port four billion dollars; while 730 million was mobilised to support job creation.
She said that the Federal Government was committed to creating 1.2 million jobs per year, adding that 500,000 jobs had been created at the end of the second quarter.
The Minister of State for Finance, Mr Bashir Yuguda said that private sector involvement in policy formulation was key to economic growth.
Yuguda said this was because the private sector had effectively collaborated with the Federal Government in its economic reforms policies.

Load more