Power Nigeria, one of Nigeria's leading power exhibitions dedicated to the burgeoning African power industry, opens in Lagos on 28 October.
The exhibition takes place following the Federal Government's announcement that the country requires consistent investment in the power sector to ensure generation capacity of 135,000 megawatts (mw) is met by 2030.
An increase in power generation would bolster Nigeria's vast economic potential, and move it further in line with its economic Vision 2020, as well as attain the level of economic height and prosperity of countries like Brazil.
Taking place from 28-30 October at the Eko Hotel on Victoria Island, Power Nigeria will serve as a comprehensive platform for international exhibitors to showcase their latest technological developments in the power generation, transmission and distribution, lighting, renewable, nuclear and water sectors.
Skipper, a leading name in the field of power generation, transmission and distribution, will be showcasing its capabilities at Power Nigeria, and will display some of its smart products such as energy management solutions, package substation and energy efficient transformers.
Mr. Pankaj Sachdeva, Joint Group President and Group Director, Skipper Transmission and Distribution said; "Power Nigeria is sure to provide a healthy and professional platform for us to interact with our end users and decision makers and to offer them differentiated solutions to improve their operational efficiencies."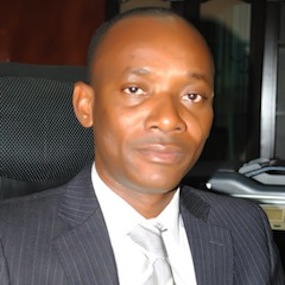 The conference will feature renowned experts from the West African power industry discussing the latest developments in the energy sector.
Delivering the keynote address will be Dr. Sam Amadi, Chairman & CEO, Nigerian Electricity Regulatory Commission, who will be talking about current regulations in the country's energy sector, what should be expected and how these regulations will impact business moving forward.
A set of panel discussions will also take place during the two-day conference starting with 'Boosting capacity & reliability: What needs to happen to attain 2020 goals?'. This question will be discussed by R. I. Odiah, Chairman of Infrastructure Committee, Manufacturers Association of Nigeria (MAN); CEO, Bennett Industries Ltd, Prince Raymone Okuo, COO, Devon Petrogas and P.O. Oluseyi, Lecturer, Department of Electrical/Electronic Engineering, University of Lagos. The session will examine what are the realistic goals are leading up to 2020, and are there energy consumers that should take precedence in the race to supply energy.
Anita Mathews, Director of Informa Energy Group, organisers of Power Nigeria, thinks the free-to-attend conference is a vital platform for the industry to deliberate, discuss and eventually achieve their goals moving in to the next half decade.
"The conference provides the perfect platform for visitors to hear first-hand not only what the industry has planned in coming years, but what possible obstacles could stand in the way, and talk about solutions to overcome them.
"The Nigerian power sector has a clear vision of where it wants to be by the year 2020, and investment plays a key factor in reaching these goals. Power Nigeria provides the platform for stakeholders to take this forward," Mathews said.
Power Nigeria is partnered with the Energy Institute, Nigeria Branch and is supported by the Nigerian Electricity Regulation Commission and Nigerian Bulk Electricity Trading Plc.

Load more