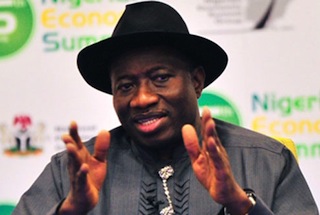 The Federal Government in collaboration with the private sector will hold a public policy conference on "Infrastructure Development In Africa for Effective Regional Economic Growth".
The Chief Executive Officer, Preston Consult, Mr Tochukwu Nwachukwu, made the disclosure at the pre-conference media briefing on Wednesday in Abuja.
He said the conference would be held in Abuja on 13 November, with the theme "Developing Africa Through Innovative Infrastructure Financing".
Nwachukwu said that "Poor infrastructure in Africa has affected productivity and raised production and transaction costs.
"This has hindered growth by reducing the competitiveness of businesses and the ability of governments to pursue economic and social development policies.
"Africa's staggering infrastructure inefficiencies have been choking integration efforts, stunting growth and sapping national resources both public and private," he said.
Nwachukwu said that infrastructure plays a key role in economic growth and poverty reduction.
He said that the essential benefit of regional infrastructure was to make it possible for the formation of large, competitive market in place of present collection of small isolated and inefficient ones.
He added that the conference was aimed to stimulate dialogue among investors, financiers, policy makers, infrastructure providers, investors and development partners.
This, he said, would bring about innovative ideas and solutions, noting that the conference would create a forum for public and private sector players to contribute to infrastructure finance policy formulation.
"Sensitise investors and potential financiers about the opportunities available in the African Infrastructure space.
"Develop innovative approaches aimed at bridging the infrastructure gap in Africa and raise the existing knowledge stock on the state of infrastructure in Africa," he added.
Nwachukwu further said that discussion at the conference would focus on topics such as 'Infrastructure as Critical Driver of Economic Development in Africa' and 'Exploring Innovative Financing Methods and Models from Attracting Investors'.
Other topics, he said, include 'Bridging the Funding Requirements for Power Infrastructure in Africa' and 'Policy, Legal and Regulatory Environment for Infrastructure Financing'.
He noted that it was imperative to furnish innovative and pragmatic financing options and models in facilitating Infrastructure development in Africa.
Also speaking at the event, Mr Frank Edozie, the Special Assistant to the Minister of Power, said the power sector had various kinds of infrastructure challenges.
He said that presently, Nigeria could generate about 4500 mega watts of power with installed capacity of about 7000.
"We all know that this is far from what is required in the country and so, analysis has put growth in power in Nigeria to about 50 giga volts that is more than 10 times what we currently do," he said.
He said that government had taken a bold step in privatising the generation and distributing companies to private hands for management, adding that it would help to move the sector forward.
Edozie commended the initiative of the conference, saying that it would go a long way to bring about change required to bridge the infrastructure gap in the region.
He said that the conference would also bring more investors and development partners into the country and in Africa at large.

Load more