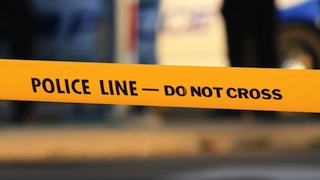 A man in the central French city of Clermont-Ferrand has died of alcohol poisoning after knocking back 56 shooters in a drinking contest, local media reported on Wednesday.
The incident took place at the weekend in a bar, which challenged punters to down as many shot glasses of whisky, rum and other types of liquor as they could stomach.
The 57-year old victim's intake beat the local record but his feat ended in tragedy a few hours later when he fell into a coma.
However, he was rushed to hospital where he died the next day.
According to the public prosecutor, the police are investigating the death, including the role of the bar manager, who could face manslaughter charges for serving such dangerous quantities of alcohol.
Report says extreme drinking games have claimed the lives of several people recently in Europe.
A game started on social media called NekNominate, which challenged people to "neck" or down a drink in one gulp, was linked to a handful of deaths from injury or alcohol poisoning in Britain and Ireland earlier this year.

Load more