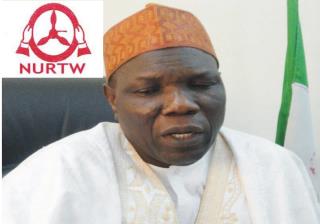 Members of the National Union of Road Transport Workers (NURTW), Panyam Branch, on Thursday embarked on patching of potholes on highways within Panyam District in Mangu Local Government of Plateau.
NAN reports that the union bought bags of cement, sand and gravel for the work.
Denis Nmwat, NURTW branch Chairman, told NAN in Panyam that the patching of the potholes became necessary due to the increasing rate road crashes being recorded on the highways.
"We are so worried over the rampant cases of accidents that had resulted in loss of lives of innocent passengers, our members and the destruction of properties.
"Most times, these accidents are as a result of drivers trying to avoid potholes on the highways and many people are being killed or maimed.
"As road transport workers, we felt something drastic must be done to reduce the rate of accidents on our roads and protect lives."
According to him, two days ago, the car of the Deputy Registrar, Federal College of Education (FCE), Pankshin, Mr Bala Damshit, was involved in an accident with another vehicle on Panyam-Pankshin road.
He said the accident propelled the union to raise funds to buy all the necessary materials to patch the potholes.
The chairman said that selected members of the union carried out the patching of the potholes and had set aside two days to complete the work.
He urged other branches of the NURTW across the state to also do the same, to reduce road crashes on the roads.
"I believe we cannot wait for government to do it for us; it will take more time and again government alone cannot do it," Nmwat said.
He said that the patching would cover Panyam-Pankshin, Panyam-Shendam and Panyam-Mangu roads all within the Panyam district.
Commenting on the matter, Mr Aminu Darwam, the District Head of Panyam, expressed happiness over the gesture, which he described as "timely and commendable".
Darwam urged other chapters of the union to emulate their Panyam counterparts to reduce accidents on the highways.

Load more