Tajikistan defender Khurshed Beknazarov was slapped with a two-year suspension for doping violations on Thursday after he tested positive during the Asian Games.
The suspension was handed out by the Asian Football Confederation after the 20-year-old was kicked out of the Games in Incheon, South Korea for testing positive for methylhexaneamine.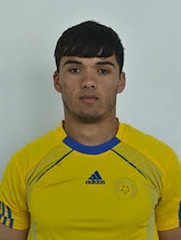 Methylhexaneamine is widely found in dietary supplements and sporting authorities say it is increasingly common among professional athletes.
Beknazarov is now able to appeal his suspension. He was one of six athletes to fail drugs tests at the Asian Games in September and October.

Load more