Okafor Ofiebor/Port Harcourt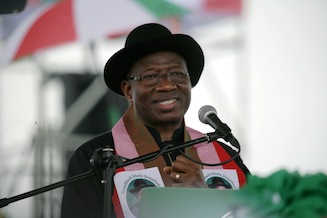 President Goodluck Jonathan seems to have found a reply to Governor Rotimi Amaechi's accusation that he has failed to execute federal projects in Rivers state. Jonathan now plans to complete Bodo-Bonny and Onne Axis of East-West roads.
Chairman of the Peoples Democratic Party, Rivers State Chapter, Felix Obuah, expressed satisfaction over Jonathan's assurances on the completion of the roads and the Onne axis of the East-West Road in Rivers state, which were abandoned by the previous administration.
Obuah commended Jonathan, who he describes as a man that matches his words with action. He noted that Jonathan has shown his sensitivity to the plight of the people of the area and his commitment to enhancing the economic potential of the state and safety of goods and personnel conveyed through the roads.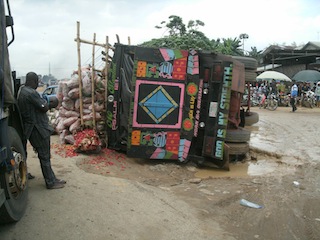 Obuah observes that fixing the two important roads will help boost economic activities through which the respective local and state governments will generate huge revenues that will quicken the anticipated development in the area, noting that such action by the President further demonstrates the effectiveness of his transformation programme which is being felt in the six geo-political zones of Nigeria.
The PDP Chairman also noted that the President has by this commitment proved that governance is a continuous process, as projects initiated but abandoned by the Olusegun Obasanjo administration have now received rapid attention and would be wholly completed by the present administration.
Obuah therefore, called on the people of the area and the entire Rivers people, including other Nigerians that will be using the roads to support the Jonathan administration and also come out en-mass to vote for him (Jonathan) for a second term in office and for the PDP to continue the good works they have started.
He stressed that no other President has done what Jonathan has achieved within the period in office, adding that these laudable initiatives and concerns by the President should be reciprocated by giving him and the Peoples Democratic Party overwhelming votes in the 2015 general elections.

Load more