Okafor Ofiebor/Port Harcourt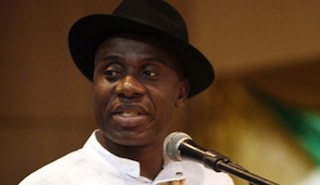 The All Progressives Congress (APC) in Rivers state has cleared the air on why the state governor, Rt. Hon. Chibuike Rotimi Amaechi dumped the tattered umbrella of the doomed Peoples Democratic Party, PDP for the APC despite having spoken negatively about the APC symbol in the past.
The party also warned blackmailers who are so frightened by the high national political profile of Amaechi and are desperate to bring him down to look for something better to do as Rivers people and, indeed, Nigerians are too politically advanced to be easily deceived by unserious minds that clutch at straws in their quest for political relevance.
Rivers APC said in a statement issued in Port Harcourt by the State Chairman, Dr. Davies Ibiamu Ikanya: There is a time and season for everything under the sun, as the Holy Book rightly says. It is disgraceful that empty minds that cannot stand the rigours of intellectual political debate are making so much fuss about a 2011 statement credited to Governor Amaechi to the effect that 'those who carry brooms are night soil men and juju priests'.
The party stated that "Like the true African that he is, Amaechi was speaking in parables but suffice it to say that he did not in any way contradict himself by later dumping the torn umbrella of the doomed Peoples Democratic Party (PDP) for the clean-sweeping broom of the APC."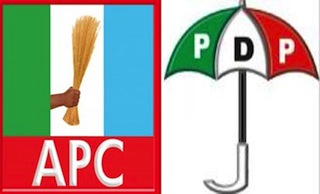 Rivers APC insisted that Amaechi was 100 per cent right in his 2011 statement and had to take his leave from the PDP when the mess by the PDP-controlled Federal Government under the watch of President Goodluck Jonathan became an unmistakable threat to the very survival of the country, thus leaving all patriots with no other option than to join the league of proverbial night soil men.
Dr Ikanya averred that the mess by the PDP-led government of Dr. Goodluck Jonathan as manifested in monumental corruption, suffocating insecurity and strangulating economic hardship is such that every Nigerian patriot needs to carry brooms to flush out this evil party and clean up the country for the sake of present and future generations.
"There is no gainsaying that going by the present sorry state of Nigeria, the country desperately needs good night soil men to clean up PDP's faeces. Indeed, it is time for all those who truly love Nigeria to bring the brooms out and get down to work with APC's broom revolution as we seek to bring about change after forming the next government in 2015," Rivers APC said.
The party berated the faceless Association of Concerned Indigenes of Rivers State and other faceless groups being promoted by the Presidency and Rivers State PDP Leader, Nyesom Wike, "for wasting billions of taxpayers' money on a worthless advertorial in some national and Port Harcourt based papers in its doomed propaganda campaign that can only make Governor Amaechi and APC stronger as they work to salvage Nigeria from the evil grip of PDP."
The party advised "Wike and his cohorts to find something better to do as nobody is interested in their childish propaganda campaign which was doomed to fail from the very beginning."
Load more