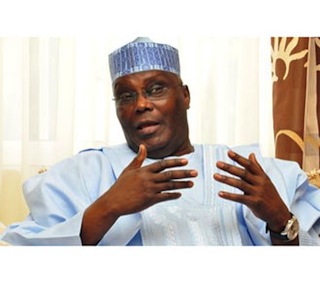 Former Vice President and an All Progressives Congress (APC) presidential aspirant, Alhaji Atiku Abubakar, on Monday donated N 8.5 million to the party in Sokoto state.
Abubakar made the donation during his visit to the state as part of a nationwide campaign to woo the delegates to the party's forthcoming presidential primaries.
Abubakar said that N5 million was given to the party to facilitate its activities; N1 million for the party's elders while N2.5 million was for the 50 delegates from the state.
"My aspiration is never a do-or-die affair, but to stabilise the affairs and alleviate the suffering of the people in the country."
Abubakar also said that the party's presidential aspirants had already reached an agreement that whoever emerged after the primary elections will be given total support from all other members of the party.
He said the party was committed to the development of the nation, as well as sustained peace and unity.
Abubakar called on Nigerians to have good faith that their party would surely come to their aid if elected.
He prayed for peace to prevail in the country, especially in the areas were insurgency was still raging.
He commended the party leaders as well as the delegates for receiving him, assuring that he would protect the interest of the people and the party if given the mandate.

Load more