Eromosele Ebhomele
To meet the funding requirement for the 2015 presidential election of Muhammadu Buhari, one of the aspirants for the election on the platform of the All Progressives Congress, APC, the Buhari Support Organisation, has started soliciting for funds from Nigerians.
Using Facebook and other social media, the group has begun to receive positive responses from Nigerians both within and outside the country.
As at this morning when our correspondent visited Buhari's Facebook wall, he had received 392 likes and 171 favourable remarks with many pledging their support and demanding for the account details.
With a First Bank account number: 2026724405 in the name of Buhari Support Organisation, and the sorte code: 011150000, the group urged Nigerians to contribute whatever they could since "little drops they say make a river..together we can make this happen. God bless."
The group also stressed that to ensure transparency and accountability in managing the donated funds, Buhari would be made the sole signatory to the account and would be responsible for vetting all campaign spending that arises from the contributions tagged 'crowdfunding'.
"Your suggestions are all respectfully noted, and announcements will be made in both print and electronic media regarding this fundraising effort. Our door is open to more innovative suggestions on crowdfunding," the group said through Buhari's wall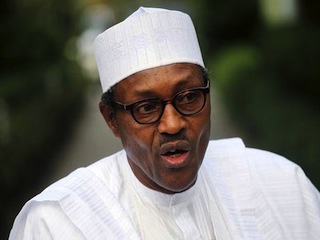 Michael Iorchir, one of the 171 respondents, said: "I live and work outside Nigeria, but for Buhari I am directing my brother to pay in my contribution . I love u GMB."
Tope E. Akinyemi, said: "even though the diaspora cannot vote unfortunately, we are using our networks both abroad and at home to mobilize and reorientate our people on the imperative of voting with their brain this time rather than allow some unreformable thieves to deceive them using their usual ethno-religious separatist cards which they resort to playing to conceal their poor credentials."
Walter Ezinkwo, another respondent, said: "I must donate. It is time to change our luck," while Moji Alli Awoyemi said: "I will surely be part of this great crusade for our nation."
Edward Koye-Ladele said he was proud to be the one who suggested that a group should raise funds for Buhari had been accepted and approved while Collins Olusola Falodun suggested that more funds could be solicited using text messages and telephone codes where people could donate using air time.
Yahaya Daura Abdullahi said: "although everything has its appointed time, should Nigerians know what you have for them, they would have removed their current president and put you even without elections," just as Murtala Ahmed: thanks all "for answering our call, sir. If I have N1 million today, I will donate N800,000 for Buhari's campaign not because if he gets into power I will personally gain something through someone or appointment, no, but because I honestly believe the upper class, the middle class and the lower class of people would know there is a leadership in the country and the future of the young ones and my country will be bright. That's why am donating."
Amaechi Nwakuche said: "I am in 100 percent support of Buhari" and having supported and voted for him in 2003 and 2007, he is poised to make his contribution and vote again for him this time.
Timothy T. Tser said:  "I satisfy my conscience today by paying my widow's mite into the account. May God answer our prayers."
Ekemini Ebiwok and Temitope Adebola Badejo also pledged their support while Olapade Oyetunde simply said: "carry go! We shall all support you."
Ejide Bamidele said: "in church we sow seeds to build universities. Now, let us sow seeds for Buhari to build Nigeria," just as Jimoh Akeem Oladapo said: "this man is an epitome of humility and deserves our meagre donation at least as our contribution to the herculean task of rebuilding our nation to be led by GMB by His grace."
Fawole Wasiu Olayinka said: "I am presently out of Nigeria but by the special grace of God I am sending in my donations as well for the sake of Buhari and ultimately Nigeria."
Adeyemi Barry said: "it is a good step. Sir. I am in support and I believe well meaning Nigerians will also be in support," just as Hadji Tola said: "it was done for Obama in America we shall all do it for you. This is what we want."
Hakeem Tijani said: "all of us must be part of this. There is too much mess in the system. We need a change. Let everyone participate in this donation in order to stop those who steal our money while millions of Nigerians are dying of hunger and deprivation."
Olufemi Ojudun said: "I just made my contribution with my mobile banking."

Load more