The Nigeria Football Federation, NFF, has mourned the passing of former Stationery Stores FC and Green Eagles' ace Yomi Peters, who died in Lagos on Wednesday at the age of 71.
NFF's General Secretary, Barr Musa Amadu on Thursday described the departed Peters, nicknamed Kwango by his team-mates and fans of Stationery Stores FC of Lagos, as "one of the most passionate footballers of his generation."
Incidentally, Peters was one of the 'Legends of the Federation Cup' paraded at the Teslim Balogun Stadium, Surulere on Sunday by the Lagos State Government, as part of the Grand Finale of the 2014 Men and Women Federation Cup competitions. He was represented by his wife, as he was on hospital bed.
Related News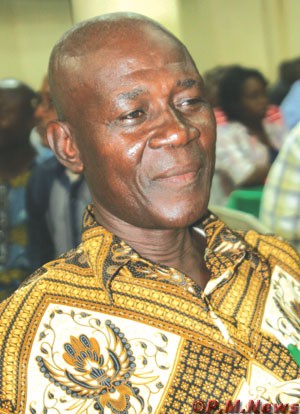 "We all remember Yomi Peters as a very committed player of Stationery Stores FC in those days; he was a lion of sorts whenever he was wearing the jersey. Football fans who are old enough can also testify to his utmost sense of dedication anytime he wore the national team jersey.
"Only on Sunday, he was remembered and honoured by the Lagos State Government for his contribution to making the Federation Cup what it had become. We earnestly pray to God to grant him eternal rest and also grant the family he has left behind the fortitude to bear the loss," Amadu said in Abuja.
After a career spanning stints with Mandilas, Metal Construction and Cadbury Football Clubs, Yomi Peters pitched his tent with the famous Stationery Stores FC and won the Federation Cup with the darling team of Lagos in 1968 and 1982. He also played his part when the Lagos club reached the final of the now-defunct African Cup Winners Cup competition in 1981.