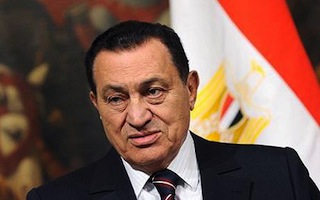 An Egyptian court on Saturday dismissed a murder charge against ousted president Hosni Mubarak over the killings of protesters in a 2011 uprising, and acquitted his security commanders.
The court also acquitted Mubarak of a corruption charge, but he will remain in prison because he is serving a three-year sentence in a separate corruption case.
The court acquitted all seven security commanders charged with murder alongside ousted president Hosni Mubarak over the deaths of protesters during a 2011 uprising.
Judge Mahmud Kamel al-Rashidi said the commanders, including Mubarak's former interior minister Habib al-Adly, were "innocent".
About 800 people were killed during the 18-day uprising that unseated Mubarak, in which protesters clashed with police across the country and torched police stations.

Load more