Nigeria's leading beer brand, Star is set to build the largest bottle tree in the world made with 3000 beer bottles at Eko Atlantic Bar Beach Stretch, Victoria Island, venue of the much anticipated Lagos Countdown 2014.
The carnival-like event will be a scene for exciting festivities and the site of the STAR Bottle Tree which will stand, as an iconic landmark shining on into the New Year 2015.
The Star Tree symbolises the greatness of the Nigerian spirit personified by Star Lager, the country's first indigenous beer brand.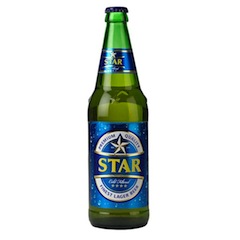 The Star Tree, when finished will break the current World Record of 1000 beer bottles being held by the Chinese in the city of Shanghai for being the first tree made with 3000 beer bottles.
Fans and lovers of innovation will not be left out in the process of building the Tree as Star lager has set up collection centers around Lagos where people can submit empty bottles which will be used to build the tree in exchange for a free drink and a raffle ticket to win exciting prizes at the Star Beer Village.
Collection centers include Ikeja City Mall, Lead Mart Festac, Adeniran Ogunsanya Shopping Mall & Eko Atlantic Victoria Island.
The collection centers are open to receive bottles from consumers starting from today, Friday 5 December 2014 to Saturday 6 December 2014 from 10 a.m. to 5 p.m. daily.
Load more