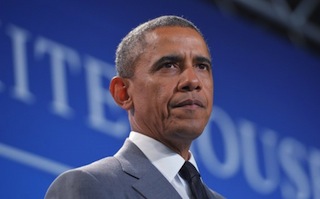 President Barack Obama was taken to hospital Saturday to treat a sore throat, the White House said, stressing it was not an urgent medical matter.
Obama has been complaining of a sore throat, prompting his physician, Captain Ronny Jackson, to recommend he obtain diagnostic tests at Walter Reed National Military Medical Center, according to the White House.
White House spokesman Josh Earnest cited Jackson as saying the test was a matter of convenience for Obama, and not an urgent matter.
But the trip to the clinic was scheduled rapidly, coming after the White House had dismissed for the day reporters who cover the president as part of a press pool.
The presidential motorcade did not wait for all journalists to return to the building.
Load more