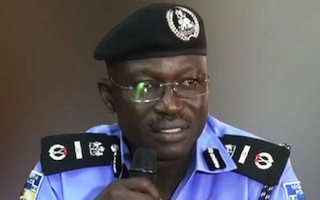 The spokesman for the Lagos State Police Command, Mr Ken Nwosu, has advised members of the public to be wary of suspected fraudsters impersonating senior retired police officers.
Nwosu gave the advice in a statement made available to NAN on Friday in Lagos.
He said that activities of the syndicate were common.
"This syndicate's modus operandi is to send text messages to unsuspecting victims, soliciting the phone numbers of prominent personalities and claiming to be retired senior police officers.
"Their claims could be retired inspectors-general of police, deputy inspectors-general of police, etc.
"The latest from this syndicate is a text message through a member who was soliciting numbers and claiming to be retired Inspector-General M.A.K Smith.
"The general public is hereby warned to be wary of the antics of this syndicate and be properly guided in order not to fall victims," he said.
The police spokesman said that there were efforts by the command to track down the syndicate.
"Lagos residents are advised to be vigilant at all times and avail the police of credible information that will lead to the arrest of this syndicate," Nwosu said.
Load more