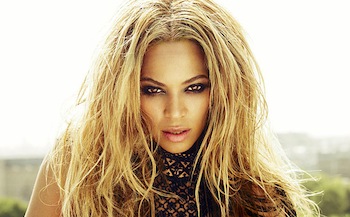 Newcomer Sam Smith joined Beyonce and Pharrell Williams on Friday to lead in nominations for the Grammy Awards, with the music industry's annual picks weighted toward R&B-influenced artists.
Smith — the British blue-eyed soul singer who emerged in force this year with "Stay With Me," a ballad about a one-night stand — was tied with Beyonce and Williams for nominations in six categories at music's most-watched awards.
"What is going on! 6 Grammy nominations. Dear Lord," Smith wrote on Instagram as he posted a picture of his face somewhere between tears and a grimace.
Smith's debut album "In the Lonely Hour" was nominated for the most prestigious Album of the Year along with the prolific Williams' "Girl," which features the globally viral anthem "Happy."
Beyonce, who won six Grammys in 2010 in one of the awards' biggest-ever hauls, was also tapped for Album of the Year with her latest, self-titled album, which includes her tune of marital bliss "Drunk in Love" sung with husband Jay Z.
One Grammy surprise was Beck, whose collage-like and sometimes ironic songs have won him a passionate following over two decades but who has often been considered outside the mainstream.
Beck was nominated in four categories including Album of the Year for his introspective "Morning Phase."
British songwriter Ed Sheeran, who has collaborated with superstar pop acts such as One Direction, was also nominated for Album of the Year for his second studio album "X."
– Nods to new artists –
The Grammy winners will be announced at a gala ceremony in Los Angeles on February 8.
The nominations, announced throughout the day on US television and Twitter, showed a shift in direction after French electronic duo Daft Punk won last year's top Grammys. All but one of the nods for Record of the Year, which recognizes songs, went to a white artist heavily influenced by R&B or hip hop.
Smith was the only male artist tapped for Record of the Year. Other nominees included fellow new artists Meghan Trainor for "All About That Bass" and Australian rapper Iggy Azalea for "Fancy," which features British singer Charli XCX.
Sia, another Australian influenced by R&B, was in contention for "Chandelier" in the biggest nomination of her two-decade career.
Country-turned-pop superstar Taylor Swift got a nod for Record of the Year with "Shake It Off" from her chart-topping album "1989." The album as a whole, which last month enjoyed the biggest single-week sales for a US album in 12 years, came out too late for Grammy eligibility.
– One for U2 –
U2, the most nominated group in Grammy history, received a nod for Best Rock Album for "Songs of Innocence" but the Irish superstars were passed over for Album of the Year.
The album was controversially released for free on iTunes in September but U2 rushed out a limited-edition vinyl in time to be Grammy eligible.
Women took three of the five nominations for Country Album, despite the prevalence of male-dominated "bro-country" on the radio.
Brandy Clark was nominated for "12 Stories," which was released on a Dallas label after Nashville would not touch it, with established stars Miranda Lambert and Lee Ann Womack also in the running.
– Major electronic, reggae artists –
Clark was separately nominated in the closely watched Best New Artist category, along with Azalea and Smith. Also in the category were Haim, the Fleetwood Mac-inspired California band featuring three sisters, and British rockers Bastille.
Azalea was nominated as well for Best Rap Album along with veteran Eminem, who recently threatened her in a song. Others in the category are the successful actor and poet Common, marijuana-loving soloist Wiz Khalifa and television star Childish Gambino, as well as Schoolboy Q, who released his major label debut.
The cutting-edge British artist Aphex Twin was nominated for Best/Dance Electronic Album with "Syro," his first album in 13 years. Also in the category was "Do It Again," a mini-album collaboration between soon-to-be-defunct Norwegian electronic duo Royksopp and Swedish singer Robyn.
The reggae category was dominated by veteran acts with dub pioneer Lee "Scratch" Perry receiving his latest nomination at age 78.
Load more