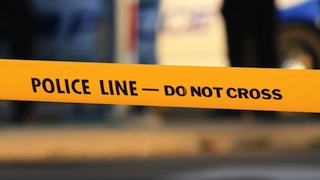 Several suspects have been arrested in connection with an arson attack which last month targeted a Jewish-Arab school that is a rare symbol of coexistence in Jerusalem, Israeli police said Sunday.
"Police and Shin Bet (security services) have arrested several suspects for having set fire to a classroom of a bilingual school on November 29," police spokeswoman Luba Samri told AFP.
She refused to provide any details about the number of suspects arrested or their identities.
The attack, apparently by Jewish extremists, sparked a wave of condemnation and took place amid months of rising tensions and unrest in Jerusalem.
The attack saw a first-grade classroom badly damaged by the fire and slogans in Hebrew reading "Death to Arabs" and "There's no coexistence with cancer" scrawled on the walls.
A lawyer for some of the accused, Itamar Ben Gvir, said he had been denied access to his clients in an "anti-democratic" move that he would appeal.
Israeli Prime Minister Benjamin Netanyahu and other senior officials had condemned the attack at the Hand-in-Hand school, which is located on the Green Line separating west Jerusalem from the annexed eastern sector and has 624 pupils.

Load more