Okafor Ofiebor/Port Harcourt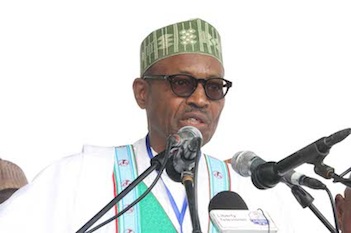 Dr. Dakuku Peterside, governorship candidate of the All Progressives Congress APC, in Rivers state has congratulated Major General Muhammadu Buhari, winner of APC's presidential ticket.
Peterside who was among the nearly 8000 delegates that voted at the party's national convention which held at Teslim Balogun Stadium in Lagos also called on Nigerians to unite and support the general whose enviable record is well known throughout the country.
He said that as Buhari begins campaign, he should remember that our country desperately needs hope and healing. And the challenge, lies squarely on his shoulders as all eyes are on him to bring about the new Nigeria of promise that we all desire.
In the same vein, Peterside extolled the virtues of Buhari who is widely acknowledged in Nigeria and beyond for his unblemished record in government.
"By any measure, you have remained the conscience of Nigeria in the last couple of decades by your actions. Today, you are celebrated and respected across our country as an exemplary leader and outstanding statesman. The verdict here today shows that Nigerians still remember and appreciate your contribution during your time in government.
"No doubt, you will bring your anti-corruption asset and good name to 2015 Presidential election which promises to be interesting with this historic and divine mandate. Again, let me, even at the risk of sounding repetitive, say that your victory today has raised the ante and our country will be better for it. I am confident that you will rescue Nigeria from this unnecessary slide.
Peterside believes that Buhari's emergence is fitting and a sign of better things to come from the APC. "Before this election, I had prayed silently for this day particularly after reading through the General's policy options which he sent to me about two months ago. His strategies, especially in the areas of infrastructure and economic policies are practicable and can easily address our lingering economic woes.
He therefore called on Nigerians irrespective of age, sex, tribe or creed to rally round Buhari and support the APC.
Load more