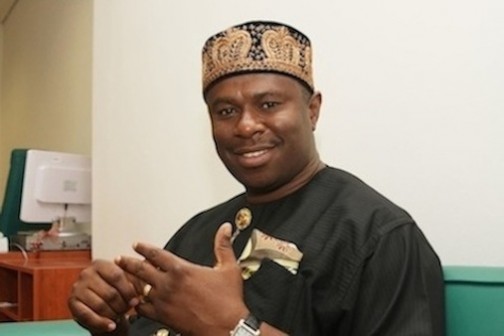 Dakuku Peterside, governorship candidate of the All Progressives Congress, APC in Rivers State has hailed today's verdict of the Appeal Court endorsing the earlier judgement of the Rivers Elections Petitions Tribunal on the nullification of April Rivers State governorship election.
Reacting to the judgement, Peterside praised the Nigerian judiciary for its courage and efforts towards deepening the nation's democracy and political process.
According to him, the judiciary will be remembered for standing tall even in the face of unwarranted provocation and vilification by those who brazenly stole the peoples' mandate during the March and April elections in Rivers State.
He also congratulated the people of Rivers State for their patience and understanding especially in view of the painful process of reclaiming their mandate.
"I am happy that the Nigerian judiciary is rekindling hope in our electoral process and in our country generally. This is so because the judiciary is sending the right signal, particularly to those who perpetrate violence and fraud during elections.
"Never again will a peoples' mandate be subverted so viciously by a violent and self-seeking few, all in the name of political contest. Members of our party and supporters were murdered in cold blood in their homes and campaign grounds for their political beliefs. We are happy that this injustice is currently being addressed by a credible institution like the judiciary.
"We pray never to experience the level of persecution, violence and deaths that characterised both the March and April elections in our state. Democracy is about freedom, equality and justice; so everybody must join hands to defend it at all times.
"I therefore wish to dedicate our victories in the legislative and executive arms to our fallen brothers and sisters, our supporters and the entire Rivers people for believing in us and for keeping faith.
"Our state will be great again if and only when we vote into public office, our sons and daughters who will not bring shame to us by their words and actions.
"We, members of the APC know the needs of our people as we fully appreciate the leadership crisis rocking our state today. You have sacrificed and waited all these agonizing months for justice. Now, justice has come. I commend you and urge you to hold on a little more as we all march collectively towards entrenching the kind of leadership that would serve our overall interest irrespective of our political persuasions.

Load more