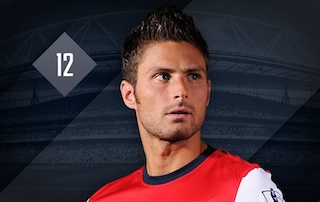 Arsene Wenger admits losing Oliver Giroud once again is a body blow to Arsenal's Champions League push.
Giroud is facing three games out after his red card in the 2-1 Boxing Day win against QPR.
The Frenchman was sent off for a headbutt on Nedum Onuoha and his lack of discipline will see him first sit out Sunday's London derby at West Ham.
Having made a major impact since his return from ankle surgery that sidelined him for three months, Giroud's absence is the last thing the Arsenal manager needs at this pivotal stage of the season.
"Olivier touched him (Onuoha) and he should not have done it," said Wenger.
"He knows he made a mistake and I know him well enough to think that he will not do it again.
"He told me he was pushed in the back and projected against the 'keeper. Maybe the injury he had played on his mind and he was scared to be injured again. Usually he is a guy in control of his response.
"You never need that – that's for sure. In my job you have to deal with it with the strengths and sometimes the mistakes of people."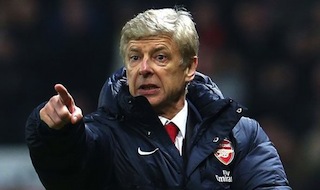 Wenger might have celebrated his 400th Premier League win in charge of Arsenal but he won't be raising a glass to Giroud.
The striker's physicality will be missed at Upton Park, especially with the aerial bombardment West Ham put teams under with Andy Carroll in their ranks.
Much will rest on the shoulders of Alexis Sanchez, who scored and then created Tomas Rosicky's goal in another man-of-the-match showing.
"Sanchez has shown his ability to create chances and his commitment to the side, which has made such a difference for us this season," said Wenger.
– Detached –
"He is a guy full of confidence and playing with some real style."
Despite the win, Arsenal are still 15 points behind leaders Chelsea and Wenger added: "We find ourselves detached from the teams above us at the moment, with a bit of ground to make up.
"We can't get too carried away with trying to make up that ground at the moment, just to concentrate on what we're doing.
"I don't give importance to the table at the moment. There's 20 games to go. It's very tight and it's down to consistency now. We know every game now is down to consistency and reproducing the performances."

Load more