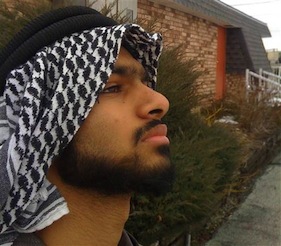 A US teen arrested at a Chicago airport while trying to join up with Islamic State fighters in Iraq and Syria, has been formally charged, federal prosecutors said Friday.
Mohammed Hamzah Khan, 19, faces one count of "attempting to provide material support to a foreign terrorist organization," a charge that carries a maximum penalty of up to 15 years in prison and a $250,000.
No date has yet been set for Khan's next court appearance, according to the statement from the Justice Department, which added that the investigation is continuing.
The Illinois teenager was arrested October 4 at Chicago's O'Hare airport with a roundtrip ticket to Istanbul.
Law enforcement agents who searched Khan's suburban Chicago home said they had found multiple handwritten letters by Khan and others.
The letters expressed support for the IS group and made reference to jihad, authorities said.