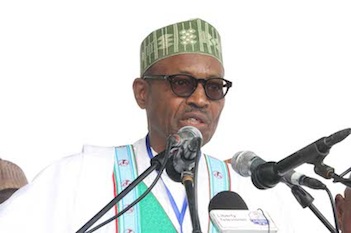 All Progressives Congress (APC) presidential candidate in the upcoming election, Gen. Mohammadu Buhari, has promised to improve the security and economic situations in the country if elected.
Buhari, who made the promise at the party's rally at the Dan Anyiam Stadium, Owerri, Imo, on Monday, said that prevailing Boko Haram insurgency would be a thing of the past if he took over governance.
He also assured that he would ensure adequate power supply and employment for youths in the country, explaining that improvement in power supply would provide meaningful business for citizens.
According to him, industries will also be revitalized while soft loans will be given to Small and Medium Enterprises (SMEs), aside other infrastructural development.
Buhari urged the people of Imo to ensure that they obtained their permanent voter cards and ensure that their votes were counted.
Similarly, Imo governor, Rochas Okorocha, said that when elected for a second term, he would concentrate on building of more factories, job creation and ensure that free education continued.
He assured the people that Buhari would not Islamise Nigeria when elected as president as being peddled in certain quarters and urged them to vote for APC.
The Director-General of APC Presidential Campaign, and governor of Rivers, Chibuike Amaechi, said that the Peoples Democratic Party (PDP)-controlled Federal Government's promise to construct a second Niger Bridge was a ruse.
He said that if given the presidential ticket, APC would ensure the construction of the bridge, reconstruction of Owerri/Port Harcourt and Port Harcourt/Aba Roads.
Amaechi lamented that under the leadership of PDP, the nation's economy had nosedived, and blamed the situation on impropriety in handling excess crude funds.
The governor called on Nigerians to vote for Buhari, whom he described as "corrupt-free person", to enable him to re-focus the economy.
Earlier in his address, the National Chairman of APC, Chief John Odigie-Oyegun, said that Nigeria could only move forward with good leadership and called on the electorate to vote for a change in the nation's leadership.