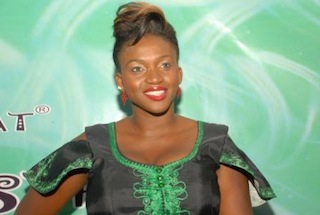 One of the Nigeria's rising pop artists, Aituaje Iruobe, popularly known as Waje, on Monday called on youths to elect leaders that would impact positively on their lives.
Waje, who made the call in interview with the News Agency of Nigeria (NAN) in Lagos, urged the youth to use their votes wisely in the forthcoming general elections.
"We, as young people, desire to live in a community where everything that we want to see, infrastructure and structures in our society are provided, not just in buildings and things but in the system as well.
"So, I believe that young people should go out there and speak for people that are willing to represent the dream that we speak for."
She also urged youths to avoid being used by unscrupulous politicians to achieve their selfish aims.