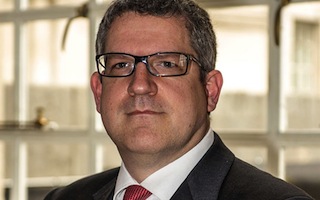 Police said a suspect package found in the City of London on Tuesday was declared safe after briefly closing streets in the financial hub to traffic.
City of London police had earlier cordoned off the area, where many banks and insurance companies have their headquarters, an AFP reporter on the scene said.
A police officer said the package was safe and the City of London said in a tweet that the streets — London Wall and Moorgate — had been reopened.
City police earlier said in a tweet: "Cordons in place in the Moorgate area due to suspect package found. Officers on scene".
On social media, several office workers said they had been asked to remain inside their buildings while the package was being investigated.
Andrew Parker, head of Britain's domestic intelligence service MI5, warned this month that the country faced "ongoing and increasing" threats from Islamist radicals returning from fighting in Syria, who were planning "mass casualty" attacks at iconic sites.
The current threat level from international terrorism for Britain is assessed as severe.