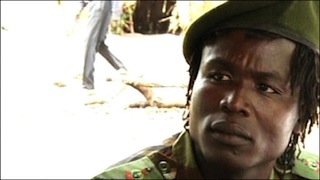 A Ugandan commander of the notorious Lord's Resistance Army arrived at the International Criminal Court in The Hague Tuesday where he is to face war crimes charges, the court said.
"Dominic Ongwen has arrived at the ICC detention centre," ICC spokesman Fadi El Abdallah told AFP. Ongwen was brought to the court following his surrender to US special forces in the Central African Republic earlier this month.
He is one of the main leaders of the Uganda rebels, who are accused of killing more than 100,000 people in a bloody rebellion that started in 1987.
Ongwen gave himself up after being wanted for nearly a decade for crimes against humanity, with the United States offering a $5 million (4.3 million euros) reward for his capture.
Ongwen will be given a medical check-up ahead of an initial appearance before judges to be held "as soon as possible", the court said.
During the initial hearing Ongwen must confirm his identity and decide which language will be used during proceedings.
A former child soldier, Ongwen was a senior aide to LRA leader and warlord Joseph Kony, who is still at large and being pursued by regional troops and US special forces.
Ongwen's surrender dealt a major blow to the LRA's three-decade campaign across several central African nations. He has been sought by the ICC to face charges that also include murder, enslavement, inhumane acts and directing attacks against civilians.