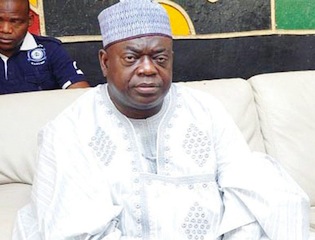 Governor Babangida Aliyu of Niger on Tuesday said he had forgiven the presidential candidate of the APC, Gen. Muhammadu Buhari, for truncating his political career in 1983.
Aliyu stated this at the Peoples Democratic Party's presidential campaign in Minna
"Many people think I have sympathy for Buhari, my career was truncated by him. In 1983, the people of Minna elected me into the House of Representatives, but he truncated it.
"I was annoyed before but I have forgiven him because it gave me opportunity to go for my masters degree," he added.
"Buhari may be honest and we may admire his personal qualities, but that does not translate into public qualities," Aliyu added.
He called on members of the party not to be intimidated by the opposition, adding that victory was certain for the PDP in the elections.
Aliyu commended President Jonathan's revolution in the agriculture sector of the economy, adding that agriculture would soon replace oil money.