Equatorial Guinea have the ability to cope with Ghana's attacking threat in Thursday's African Nations Cup semi-final; and will not be fazed if Asamoah Gyan is passed fit to play, coach Esteban Becker said.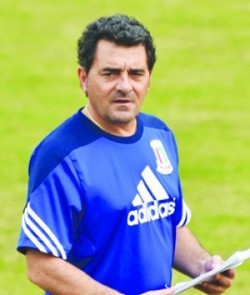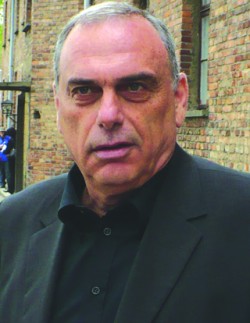 Ghana striker Gyan is a doubt having been injured by a late flying kick by Guinea goalkeeper Naby Yattara in the dying moments of their 3-0 quarterfinal victory.
"Our players may be unheralded names who play in the second and third leagues but they have played against major players before. Even some of those who play here in Equatorial Guinea have played against big players before," Becker told reporters on Wednesday.
"Despite this my defenders have played against Fernando Torres of Spain, then the world champions. Even in this competition they have played against big players, they have marked (Gabon's) Pierre-Emerick Aubameyang."
Becker believes that through major tests against top players, his own squad will be able to aspire to reach similar heights.
"The hope is that I can improve this team of young players and help all of them play in top divisions. Even those players who are currently in the B teams of major clubs in Spain, I want them to be knocking at the door, even breaking it down, in order to play in the top leagues."
Defender Diosdado Mbele, one of the young home-based players referred to by Becker, said he would be disappointed to miss the opportunity to play against Gyan, but conceded that he would represent a major loss for Ghana.
"Personally I'd like to play against him," the Leones Vegetarianos man began, "as a defender I'd like to. If he's not there, that's not my problem. I'll do the same thing and try to win.
"I'd not be particularly happy if he was missing because there are others however he is the captain and the main goalscorer."
Equatorial Guinea captain Emilio Nsue is relishing taking on the Black Stars, telling CAF Online: "We are pleased with this achievement and to see the country proud.
"But at this stage, anything is possible. We have showed that we can compete at that level and we will go out and do our best against Ghana.
"We prepared well and we have kept our focus and concentration and taken every game one at a time.
"Our fans have also been fantastic and I would like to salute them and the people of Equatorial Guinea for their support.
"We hope to see them in full voice in the match and I hope we will continue to do well and get a dream result against Ghana."

Load more