The Premier League weekend kicks off in style as Tottenham Hotspur host Arsenal in a huge North London derby on Saturday lunchtime.
As it has in many of the recent seasons, this historic fixture takes on extra significance as the two fierce rivals compete for Champions League qualification.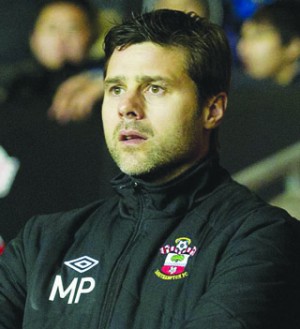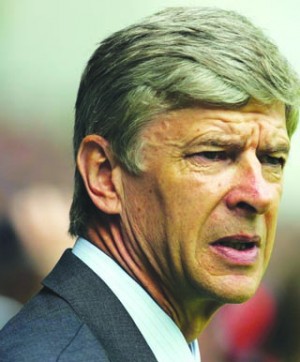 Arsenal's 1-0 victory at White Hart Lane last term helped them continue their record of finishing above Spurs in every season of the Premier League era, and they look well placed to do so again this year.
The Gunners may only hold a two-point advantage over their neighbours, but they are hitting their stride at just the right time and have won five matches on the bounce since their New Year's Day defeat to Southampton.
Alexis Sanchez has been ruled out this weekend with a hamstring strain, but Arsene Wenger's men fared perfectly fine without their 18-goal top scorer last weekend as they thrashed Aston Villa 5-0 at the Emirates Stadium.
Mesut Ozil and Theo Walcott each notched their first goals since returning from their own injuries, while Santi Cazorla and Olivier Giroud continued their impressive recent form before Hector Bellerin opened his club account.
Spurs do not have the same spread of goal getters, but Harry Kane and Christian Eriksen are proving to be reliable match-winners and they combined to fire the Lilywhites past West Bromwich Albion this past Saturday.
Meanwhile, Tottenham Hotspur head coach Pochettino urges the Spurs fans not to boo striker Emmaunel Adebayor in their clash against rivals Arsenal on Saturday afternoon.
The former Gunners forward is likely to receive a frosty reception from both sets of fans, with the Spurs end reportedly angry with his desire to join rivals West Ham United on loan during deadline day.
The Togolese striker also upset Arsenal fans back in 2009, after running the entire length of the pitch to celebrate scoring for Manchester City in front of the Gunners faithful, after leaving North London on bad terms.
However, Pochettino is asking fans not to boo the striker and instead support him in the derby at White Hart Lane.
"It's important that the fans forget the past. And I think he explained why he made the comments," the 42-year-old said, according to the Daily Star.
"And now, all together, we need to try to get the success because we are in a key moment.
"We need to put out the bad things, the bad energy, we need to try to help each other and try to get the success. This is the important thing."