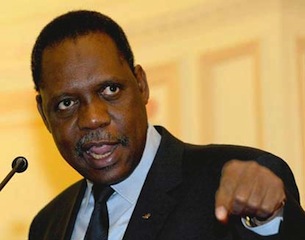 Morocco were kicked out of the 2017 and 2019 Africa Cup of Nations and fined $1 million (€8.8m) for refusing to host this year's event due to fears over Ebola, the continental game's ruling body said.
The Confederation of African Football (CAF) also ordered the Royal Moroccan Football Federation to pay just over €8 million ($9m) in compensation.
Equatorial Guinea took over the 2015 tournament which ends on Sunday.
"The CAF executive committee considered that, contrary to what the Royal Moroccan Football Federation cited, force majeure cannot be accepted for the benefit of the federation," said a CAF statement.
"CAF decided to suspend the national team of Morocco from the next two editions of the Africa Cup of Nations, 2017 and 2019, and to impose on the federation the regulatory fine of $1 million.
"…they decided by a separate measure to be borne by the Royal Moroccan Football Federation the sum of eight million and fifty thousand euros in compensation for all material damage sustained by CAF, stakeholders and partners as a result of the decision not to host AFCON 2015."