Eromosele Ebhomele
Many Nigerians may not have known that beyond the smile and happy mien of some celebrities in the country, they nurse pathetic tales of sexual abuse and molestation.
While in some cases, it was outright abuse, some of the celebrities said theirs was a near-rape experience.
Also shocking is the realisation that sexual molestation is not restricted to women alone as some male celebrities also told of their experiences.
For example, in an interview with Juilablaise, Benson Okonkwo, a popular Nollywood actor, disclosed that he was sexually abused by a 35-year old neighbour, who he knew as 'aunty' while he was just 10 years old.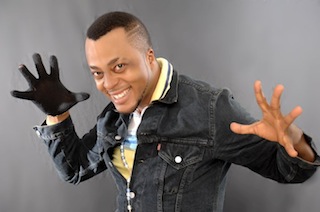 The Nollywood actor who described the experience as very ugly, said he has been unable to erase what happened on that occasion from his memory.
"People feel that things are always rosy for actors, and they feel that it is all about glamour but the truth is that we have all had our ugly experiences.
"I was sexually abused at the tender age of 10 by my 35-year old neighbour called Aunty Amaka, a lady who I loved and respected so much.
"She took advantage of me on that fateful afternoon after luring me with sweets and biscuits. She stole my innocence and ever since I have been haunted by that hurtful memory; that is why I put passion into my acting job because its takes away my pain," he said.
Also, Ice Prince, the popular Nigerian singer, has revealed that he was molested by his aunt at age 13.
In an interview with an entertainment-specialised newspaper, the singer was quoted as saying he had his first sexual experience at 13
"I would not say it was a good thing at all. It's something I regret whatever it was. It wasn't a sweet experience at all.
"I had this aunty, though we were not related, she was just a neighbour who was living close to us, who came into my room and slept with me.
"It wasn't a good experience at all. I was scared, very scared. I saw hell. It was a terrible experience. I am not excited talking about it at all. Sex is not that good. I think sex is over-rated. I don't know.
"She just came into my room and just forced me to do it with her…But she made me lose my innocence. The woman is still alive," he said.
Charles Oputa, popularly called Charly Boy also nurses such nasty experience and in his case, he even reportedly contracted a sexually transmitted disease at age 12.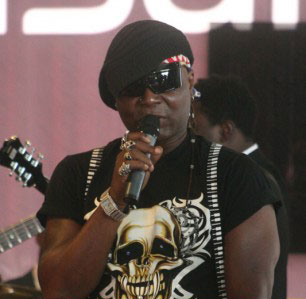 He was quoted as saying: "when I was barely 10 years old, my baby nurse was caught tampering with me sexually, Chineke!"
He called it a practice that pleasured him even though I did not know what to do. He could however remember how angry his mother was when they were caught.
"She beat the living hell out of my baby nurse, (I) didn't even know my mum knew karate and judo then. No be small thing.
"By the time I turned 12, I was deflowered by a local whore who dashed me my first STD. The discomfort I experienced was very scary, it was as if my kini was on fire.
"I confided in my Mama, who took it upon herself to further frighten and scare the living day light out of me, telling me how sex is so bad and dangerous.
"From then on, girls were getting pregnant around me like they were all catching cold. The more I was beaten up by my father and scared shitless by my mother for my waywardness; the more stories of pregnant girls all over the bloody place grew.
"Meanwhile in secondary school, my mates were busy being good children, reading their books; I was busy fornicating all over the place getting girls pregnant. It was incredible when I come to think about it now. Yes oh! I was catching my fun with reckless abandon while my parents prayed for my deliverance…
"By the time I was 16 years old I had my first baby. Of course, not to be seen as a cursed child I denied any knowledge of ever knowing the woman at the time," he said recalling that the women were usually older than him, some by 10 years.
"By the time I turned 19, my mother in her wisdom talked me into getting married early. I went along with the programme…That marriage failed before it kicked off, I was just too young and immature to understand what I was getting myself into.
"That's how I ended up marrying three times, experimenting with different women before meeting my present anointed wife, lady Diane," he said, adding that he learnt from the experience.
"My first son is about 46 years old now, an associate professor at MIT in Boston Mass. USA. Then, it was taboo for a young man of 16 to be making babies; right now my people, it's a blessing and I thank God daily.
"I have nine kids and 14 grandchildren. I have had my fill, God knows, but the hardest thing was the discipline I had to employ when I built the larger-than-life image that is Charly Boy," he revealed.
While sharing her experience, Nigerian female singer, Niyola, said: "I have been molested quite a number of times. Thankfully, I haven't been defiled. I have been molested by both people I never imagined would molest me…and obviously strangers as well.
"And it wasn't once, it wasn't twice. It wasn't three times. But what helped me was that I started to try to figure out at that time why anybody would want to do that to me or to any female. I realised it was cowardice
"A lot of things could be done to prevent the situations and protect yourself. I remember for a very long time, I would never visit guys. And when I started to live alone when I was in school, you would never come to my room for any reason.
"…But I realised that if you share your experience with people, your fellow women, you'll find that it's not that big a deal that you can't come out and talk about it because it's not your fault that someone tried to molest you. Such people should actually be punished and brought to book."
For Lola Omotayo-Okoye, who addressed a group of young women at a programme, Dare2Dream Master Class, she was sexually abused by a priest while she was in secondary school.
Lola, wife to Peter Okoye of the P-Square fame was quoted as saying she could not tell anyone because she feared she would be blamed. Rather she became an angry person, becoming rebellious and "didn't want to listen to anybody."
In Foluke Daramola's case, the actress was deflowered by a rapist as she said in an interview sometime ago.
Foluke, who founded Action Against Rape In Africa, a non-governmental organisation, said she was raped by a tenant in her parents' house, who she was close to and saw as an elder brother.
She however said the situation was managed because it was something people did not want to make public at the time, but the incident affected her psychologically.

Load more