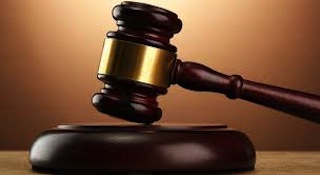 A grand jury has indicted a New York police officer over the death of an unarmed black father of one in a Brooklyn stairwell, US media reported Tuesday.
Akai Gurley was one of a series of unarmed men whose recent deaths at the hand of American police officers inflamed anger and sparked angry protests across the United States last year.
Those protests stepped up a gear when grand juries decided not to indict the officers responsible for killing 18-year-old Michael Brown in Missouri and father of six Eric Garner in New York.
But US television channels and websites said a Brooklyn grand jury had decided to indict officer Peter Liang over Gurley's death.
The charges were not reported but Liang is expected to surrender on Wednesday, local media said.
A spokeswoman at the Brooklyn District Attorney's Office had no immediate confirmation of the reports.
Gurley, the 28-year-old father of a young daughter, had just entered the stairwell at a housing project in Brooklyn with his girlfriend when he was shot once in the chest on November 20.
He opted for the stairs when the elevator took too long to arrive.
Liang, a rookie officer, and his partner were conducting a routine patrol of the apartment building, which has been a scene of crime and homicides in the recent past.
The lights were not working on the seventh and eighth floors of the building, leaving the stairwell dimly lit, although both officers were equipped with flashlights.
New York Police Commissioner Bill Bratton has described Gurley as a "total innocent" and said his death was a "very unfortunate tragedy."