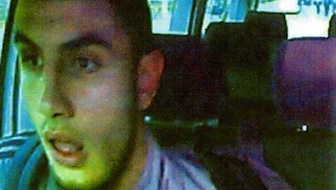 The man suspected of killing two people in shootings in Copenhagen was identified in several Danish media outlets on Sunday as Omar El-Hussein.
Ekstra-Bladet, a Danish tabloid, reported that the 22-year-old was released from jail only two weeks ago after serving a term for aggravated assault.
Police have not confirmed the name but earlier Sunday they identified the suspect, killed in a pre-dawn shootout, as a man aged 22 with a criminal record.
Police said earlier that the man believed to be the perpetrator of this weekend's killings in Copenhagen had a history of assault and weapons offences and links to gangs.
Copenhagen, one of the safest capitals of the world, was in a state of shock after the two killings, one at a meeting on the freedom of speech, another at a synagogue.
El-Hussein was wanted by police in November 2013 for stabbing a fellow passenger on a train, according to Ekstra-Bladet.
This was corroborated by a statement issued by Danish police in 2013 describing an incident in which a man identified as Omar El-Hussein had stabbed a train passenger repeatedly with "a big knife".
Police said earlier it was investigating if the man had received help from others and if he had travelled to conflict zones such as Syria and Iraq.

Load more