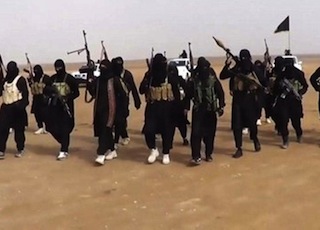 France and Egypt on Monday urged the UN Security Council to meet and mull fresh measures against Islamic State jihadists after militants posted a video showing the decapitation of 21 Coptic Christians.
French President Francois Hollande and his Egyptian counterpart Abdel Fattah al-Sisi spoke by telephone after the gruesome footage was released by the IS branch in Libya, prompting Egypt to launch air strikes in its western neighbour.
"The two heads of state discussed the situation in Libya and the spread of Daesh operations in the country," read a statement from the French presidency, using the Arabic acronym for IS.
"They highlighted the importance that the Security Council meet and that the international community take new measures to face up to this danger."
The two countries will on Monday ink a deal in which France is selling 24 Rafale fighter jets to Cairo, in its first foreign sale of the multi-role combat aircraft.

Load more